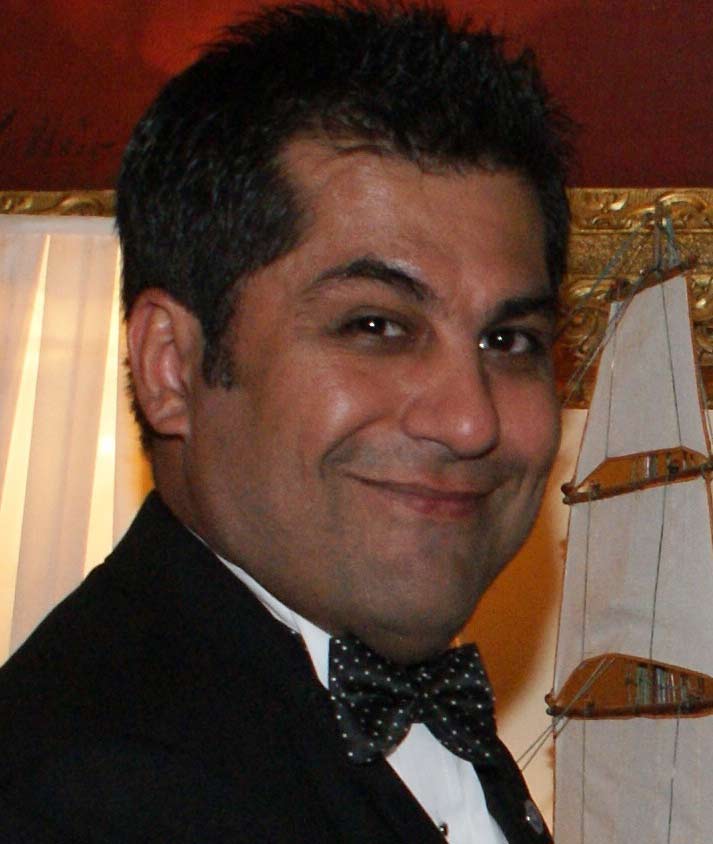 Zarir is a Master Mariner with Command experience & has International Claims related expertise as Principal Marine Consultant.
As a principal consultant for the past 5 years and presently as Sr. Partner in practice for Constellation Marine, an International Marine consultancy firm operating from Dubai / London/ Delhi/ Fujairah/ Doha, he has wealth of knowledge.
maritime surveyor dubai | Professional Qualification & Achievements
Lead investigator for the Jebel Ali channel collision case of a fully laden tanker and a loaded out bound container ship off Dubai coast in February 2009 and other casualty investigations since 2004 in GCC waters.
Awarded for professional excellence 2009 by one of leading Management Training Institution.
Diploma in Marine Industry Surveying (Warsash Maritime Centre, UK) – Specializing in Flag and Port State Control, Marine Accident investigations and Classification Surveys.
Valid Navigation License Held: Master Mariner (F.G.) until 2012 by MCA – UK
Executive Masters in Business Administration (MBA) through S.P. Jain Center of Management, Dubai campus. From May 2005, an attendance course, completed in Mid '07. Specialization/ Majored in: Marketing Management.
Diploma in Internal Auditing: Safety and Quality Management – by DNV.
International Chartered Shipbrokers Examination. Specialized in Port Agency and Legal Principles in Shipping Business.
Please fill in the form on the right side for more information about maritime surveyor dubai.

Maritime Surveyor Dubai | Personal Attributes
Well connected with industry personnel being the Regional Director of UK based IIMS – for Middle East region. The only one full member of National association of Marine Surveyors (NAMSglobal-CMS) of USA in the GCC.
Familiarity with all Major international Ports, particularly in GCC and UAE ports and attendances for warranties and collision investigations.
Representations at all DP world ports and Gulftainer Ports as their protecting surveyor on behalf of their Underwriters and most P& I Clubs.
Fluent with English, and 4 other working languages. An International Citizen professionally exposed to Western work ethics throughout career progression having worked with P&O London from 3rd Mate to Chief mate.
Please fill in the form on the right side for more information aboutmaritime surveyor dubai.
Present Employment: Since early 2007 – Managing Director and Sr. Partner of M/S. Constellation Marine Services LLC (Marine Consultants / Surveyors) Operating out of London – Dubai – Delhi – Fujairah.
Past Employment: Operations and Business Development Manager of a leading 129 years old Marine consultancy firm in UAE & India.
Main Duties & Responsibilities: Business Management & Development of the Survey Company Conducting Loss adjusting and consultation to Ports & ship Owners. Reporting to Managing Director.
Hands on Competency: Pre-Purchase Ship Inspection & sale Evaluation. Most P&I Club surveys, Lashing & stowage calculations, Accident investigations, Cargo damage surveys, Container Depot Audit. ISPS & ISM Audits. Flag state inspections.
Maritime Surveyor Dubai | Sailing Experience– 13 years (including Command on Global Trading Ships)
Experience as Master and Mate on Geared bulk Carriers and Container ships. Having worked with reputed London based P & O bulk throughout the professional progression from 3rd officer to Chief Officer.
Please fill in the form on the right side for more information about Capt. Zarir Irani.
maritime surveyor dubai | Member Of
International Institute Of Marine Surveying (Regional Director-Middle East)
Institute of Chartered Ship Brokers (ICS) – Education committee member
Institute Of Marine Technologist. (associate) since 2005.
The Nautical Institute. UK. (Since 2003)
World Zoroastrian Chamber of Commerce.
NAMS-CMS (USA), Full member with 84% results CERTIFIED MARINE SURVEYOR.
Please fill in the form on the right side for more information about Capt. Zarir Irani.
Maritime Surveyor Dubai | Past Employments

P & O SHIPPING. London –UK / ASSOCIATED BULK CARRIERS. UK
ANGLO EASTERN SHIP MANAGEMENT, Hong Kong. (on Container ships)
FIVESTARS SHIPPING COMPANY PVT LTD / ERICSON & RICHARDS (ME).
Maritime Surveyor Dubai | Professional Courses Undertaken
1. Commercial Knowledge in shipping by DNV
2. Port State Control by DNV,
3. HAZMAT (Transport of Dangerous goods by sea)
by DNV
4. Ship Security Officer
5. All STCW courses.
6. Tanker familiarization
Voluntary Professional Contribution to the Marine Fraternity:
Appointed as the Regional Director for the International Institute of Marine Surveyors for the Middle East region since 2006.
Please fill in the form on the right side for more information about Capt. Zarir Irani.
Maritime Surveyor Dubai | Personal Record

Captain Zarir Soli IRAN
MBA, FIIMS, FICS, AFNI. NAMS-CMS
Indian (Married) Born on 19 September 1972
U.A.E Resident Since 2004
Contact Details
Work: +9714 4 4518060 / +971 4 4232884
Mobile: +97150 8979103
Fax: +9714 4232894
[nggallery id=33]