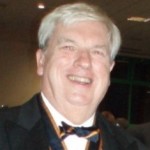 John Noble has worked in commercial shipping since 1962 when he joined HMS Conway.  After obtaining his Master Mariners Certificate, John graduated with a Nautical Studies BSc from Southampton University.  After a spell as a claims executive with Thomas Miller (UK Club), John set up the London office of Murray Fenton & Associates Limited in 1980.  Following the acquisition of Murray Fenton by BMT, in 2001, John served as Chief Executive Officer of the SALVAGE ASSOCIATION until 2005.
John's practical expertise lies in dealing with Salvage, Wreck Removal and Oil Pollution having attended some 60 major casualties. John is an experienced expert witness recently offering expertise in unsafe port cases and salvage.
John has worked with all of the major salvage companies and served briefly as an SCR.
Until recently, John was an advisor to the International Salvage Union acting as the General Manager.
John is the technical editor of the Casualty Management Guidelines book published by the Nautical Institute in association with the ISU.
As a fellow of the Nautical Institute and The International Institute for Marine Surveying, John is involved in a number of projects.
Until last year John was Executive Director of the Maritime London Officer Cadet Scholarship scheme, a City based charity that funds merchant navy cadets through their training, when otherwise they might not have the opportunity of embarking on a seagoing career.
Contact Details:
Tel: +44 7876211489 , +44 7785226553
Tel(Office): +44 2077396510 , +44 2077290277
Email: const.london@constellationms.com
For Captain John Noble's CV please click here

Recent Interviews of Capt john noble:-
Captain John Noble interviewed by international news channel on the south korean ferry sinkage.
See More: